OUR COMPANY
Environmental, Social & Governance (ESG) at Guardant Health
---
Our commitment to ESG is driven by an intense passion to transform cancer care and create a positive impact on our people, our patients, and our communities.
Guardant Health's 2023 ESG Report
Our Approach to Environmental, Social and Governance (ESG)
Our mission — to conquer cancer with data — is at the heart of our ESG commitment and is fully integrated into our business strategy. Our passion to improve human health is foundational to our approach to ESG. We have laid out the following initiatives as part of our ESG strategy:
Providing meaningful work and development opportunities to our employees
Striving to recruit, hire and retain a talented and diverse team of people who align with our values and fostering a diverse, inclusive, and equitable workplace
Conducting our business with the highest professional and ethical standards and operating with integrity and mutual respect
Maintaining a well-developed environmental, health and safety program, which is reinforced through rigorous policies, education and engagement of our employees and interpl and external periodic audits
Making it easy and affordable to complete our tests
Investing in environmental sustainability and responsible supply chain operations (supply chain or environmental icon)
Our Commitment
to Patients
We are committed to serving patients by:
Developing a blood test for cancer screening, starting with colorectal cancer, that will enable cancer screening from a routine blood draw

Helping doctors better manage their patients with early-stage cancer by identifying risk of recurrence after surgery and monitoring recurrence over time

Helping doctors select the best treatment for their patients with advanced cancer, and then monitoring response to that treatment so adjustments can be made

Helping the biopharmaceutical industry accelerate its drug development to bring the next generation of precision medicines to patients sooner
Our Guardant Access Program provides support to providers and patients to eliminate unexpected bills and confusing paperwork. The program manages the entire billing process for patients and is designed to limit out-of-pocket expenses for Comprehensive Genomic Profiling. The program also provides financial assistance to eligible patients and notifies them if their out-of-pocket expense for our tests is expected to exceed $100.
"Our commitment to improving patient outcomes is central to how we operate and forms the foundation of our approach to Environmental, Social, and Governance matters at Guardant. We believe that to serve patients well, it is important to also act responsibly in our relationships with our employees, our communities, and the environment."
---
Helmy Eltoukhy
,
Chairman & Co-Chief Executive Officer
AmirAli H. Talasaz
,
Director & Co-Chief Executive Officer
Our People
---
Our success relies on the diversity of backgrounds and ideas that inspires creativity and helps us create the innovative technologies our patients need. We strive to ensure a workplace where our differences are valued and every team member feels included and empowered.
We are proud to employ a diverse workforce that, as of December 31, 2022, was approximately 60% non-White and approximately 56% female. With support of the Board, Guardant is developing company-wide initiatives focused on employee recruitment, retention, engagement, employee financial wellness, pay equity, and diversity and inclusion initiatives.
Empowering people of color at Guardant through fellowship and professional development.
Empowering women at Guardant with the tools to network, learn, support, and collaborate with each other in order to further careers and personal development.
Assisting with reintegration, networking, and career development and provide general support to veterans within the Guardant family. We aspire to build a comradery and community which can also help with bringing in other service members as hirable candidates.
Cultivating an environment where Guardant LGBTQIA+ colleagues have a sense of belonging, community, and acceptance. By showing Guardant embraces people for being their authentic selves, we will be stronger together.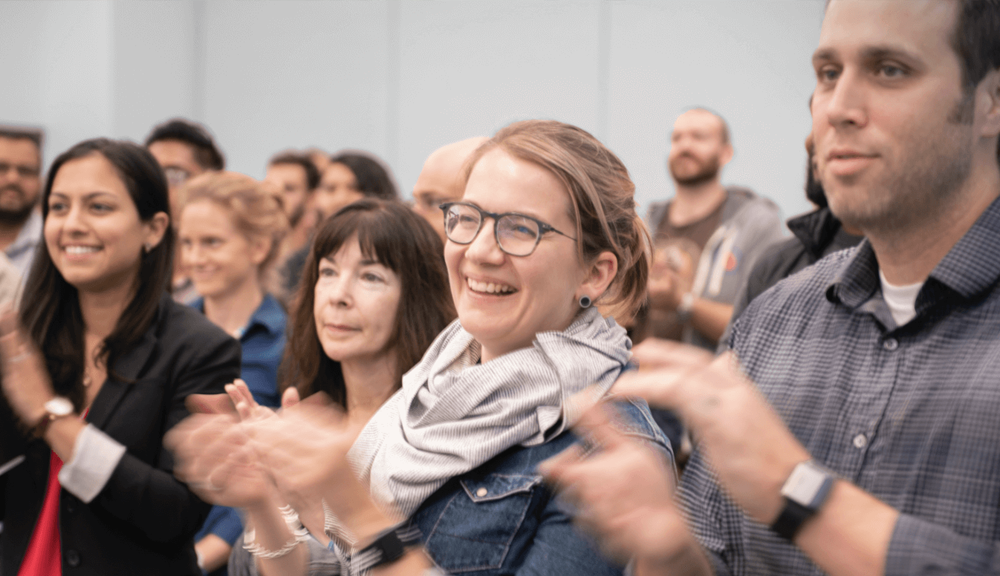 Governance

Our Board of Directors has established three committees that are entirely composed of independent directors:
Audit Committee

Compensation Committee

Nominating and Corporate Governance Committee
As part of our efforts to improve the oversight of ESG across the company, we designated responsibility for ESG matters to our Nominating & Corporate Governance Committee at the beginning of 2022.
Board Diversity:
We are committed to enhancing the diversity of our Board so that they can exercise sound judgment using a variety of experiences, thoughts, backgrounds, and cultures. As of May 2023, 43% of our independent directors are female and 44% of our directors are racially/ethnically diverse.
To learn more about our approach to corporate governance, please view our Investor Relations page.